Halsey And Kelsea Ballerini Sing Late-Night Karaoke In Nashville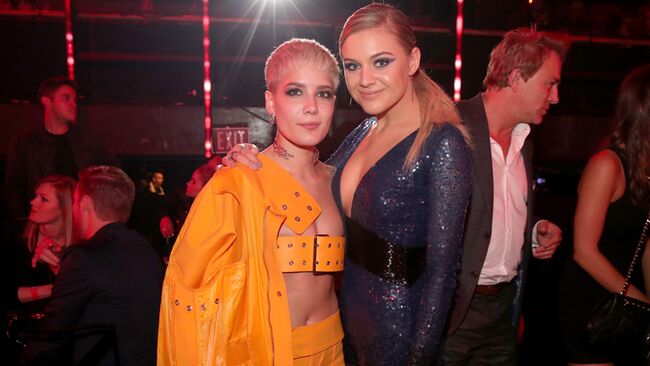 She may be "Bad at Love," but she's pretty great at karaoke. Pop superstar Halsey headlined Nashville's Ascend Amphitheater Wednesday (July 19) for the first time and followed up the concert with a visit to Music City's popular Santa's Pub for a karaoke party with Kelsea Ballerini.
"Well me and @KelseaBallerini ended up doing a karaoke rendition of "Picture" by Kid Rock in a dive bar where no one knew our names," Halsey wrote on Twitter, "so how was your night?"
Kelsea re-posted the message, writing "Wednesday?" A fan account entitled @thefirsttimetour also posted a video of the megastar pair performing a karaoke version of "Landslide" at Santa's.
Kelsea herself is a fan of Halsey, even attending the Nashville concert earlier in the evening and previously covering Halsey and The Chainsmokers' global smash "Closer" in her own concerts.
Kelsea is currently touring with Keith Urban on his Graffiti U World Tour, while Halsey's Hopeless Fountain Kingdom Tour continues in North America through August 3.