Did Chance The Rapper Hide A Classic Meme In The Artwork For His New Song?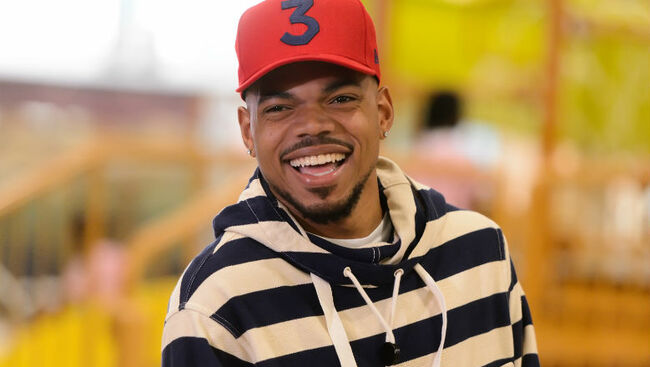 Chance the Rapper isn't going to drop a new album this week, but he did share four brand-new songs and one of the original covers have some questioning whether or not the artwork is a minimal variation of a classic Arthur meme.
Just a minute after midnight on Thursday (July 19), the 25-year-old rapper took to social media to unveil four new songs: "Work Out," "Wala Cam," "65th & Ingleside" and "I Might Need Security." The surprise releases mark his first taste of new music since he dropped a mixtape with Jeremih called Merry Christmas Lil Mama: Re-Wrapped in December. Besides spinning the new cuts, fans have also noticed that the artwork for "I Might Need Security" just might be a variation to the famed Arthur fist meme, which first went viral in 2016. Scroll on below to listen to the new cuts and see just how the Chicago MC has given new life to the classic meme.
Fans can expect to hear the new songs when Chance headlines a concert in his hometown on Saturday (July 21) to celebrate the 50th anniversary of the Special Olympics. Among the other performers set for the concert include Usher, Francis & The Lights, Daya, Smokey Robinson, O.A.R. and Jason Mraz.