Bobby Bones Lands At Number One On New York Times Best Sellers List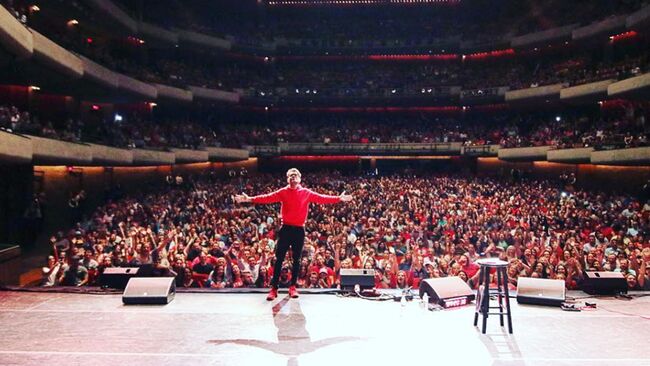 Bobby Bones' June 19 release of Fail Until You Don't: FIGHT. GRIND. REPEAT. saw an overwhelming response, debuting at #1 on this week's New York Times Best Seller list. In between sold-out comedy shows for his Red Hoodie Comedy Tour, Bones lined up several book store events with hundreds of fans showing up and breaking store records.
In a message to fans posted on Instagram Bones said, "I tried to think of something cool to say. But I'm not cool. Thank you all for caring. About me. About my/our message. About each other. I am so appreciative. Bobby Estell, from Mountain Pine, Arkansas (pop 772) now has 2 Number 1 New York Times bestsellers. To all the Bobby Estells out there in their small towns, trying to figure out their place and their worth and how they can help others ... this ones for you. Thank you."
Aside from telling his own stories of success and failure, it also features anecdotes from some of his famous friends who open up about their own missteps, including Brooklyn Decker, Charlamagne Tha God, Andy Roddick, Chris Stapleton and more. This is his second book to hit the list, as his first book Bare Bones topped the charts after its release.