20 Times Chrissy Teigen Was Hilarious
Not content with simply being one of the world's most genetically blessed individuals, Chrissy Teigen is also one of the funniest. In honor of the return of "Lip Sync Battle," we compiled 20 of her funniest moments (the majority of which have been blessedly immortalized on Twitter). Read on!
1. "i'm trying to photoshop john's head onto zayn's body in a 1D group shot. i have the saddest life" - Twitter
2. "I almost respect this rogue single bikini line hair so much for her resistance to the crowd that I don't want to shave her" - Twitter
3. "I always have a note in my pocket that says 'john did it' just in case I'm murdered because I don't want him to remarry

#truelove

#tips" - Twitter
4.
"

Do you ever feel like your dog is disappointed in you" - Twitter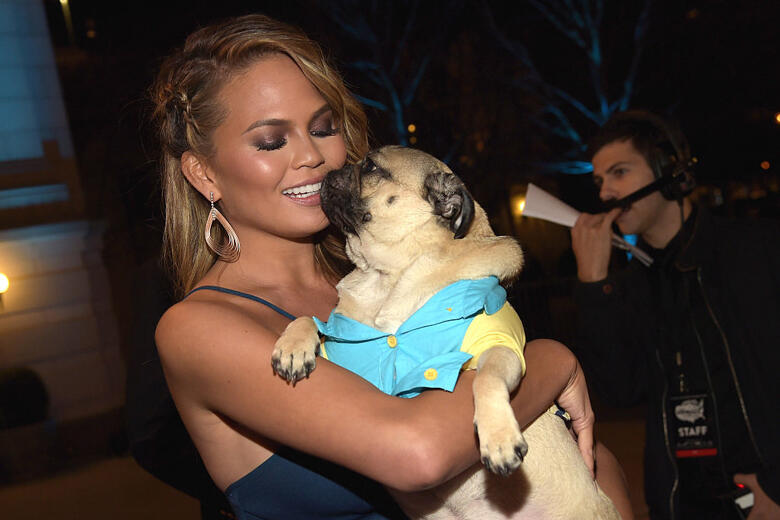 5.
"

I have a skunk like streak of grey hair and I'm actually very into it. My cruella dreams are coming true!

" - Twitter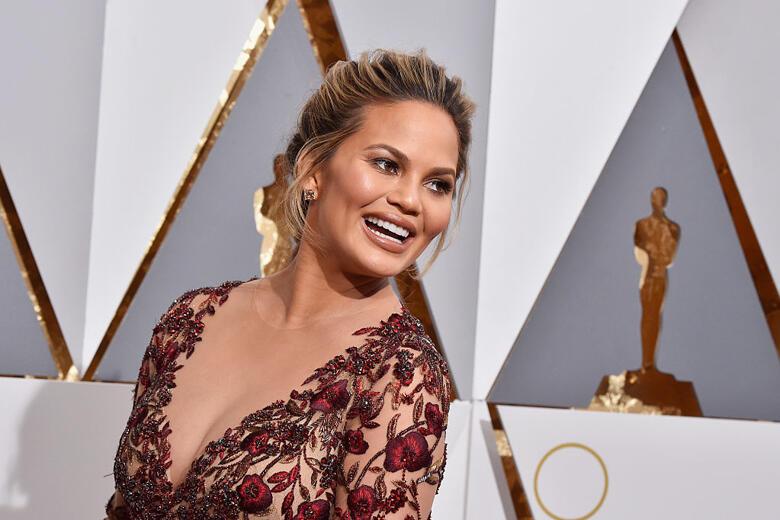 6. On giving birth: "no one told me i would be coming home in diapers too" - Twitter
7. "Has anyone even ever looked at the other people in their group photo?" - Twitter
8. "How is John taking off my jewelry 'relationship goals' like your f**kin boyfriend won't take your necklace off jfc leave him" - Twitter
9. "Think I'm just going to wake up every morning and switch my first tweets between 'I was hacked' and 'I'm sorry for my poor choice of words'" - Twitter
10. "Sometimes I catch myself holding my nail lady's hand back and realize the extent of my loneliness" - Twitter
11. "Every time someone asks john for a selfie and says 'I never do this' I think back to the night we met when I said it but not about selfies" - Twitter
12. "i don't even get what a bb cream is and now you're telling me there is a cc" - Twitter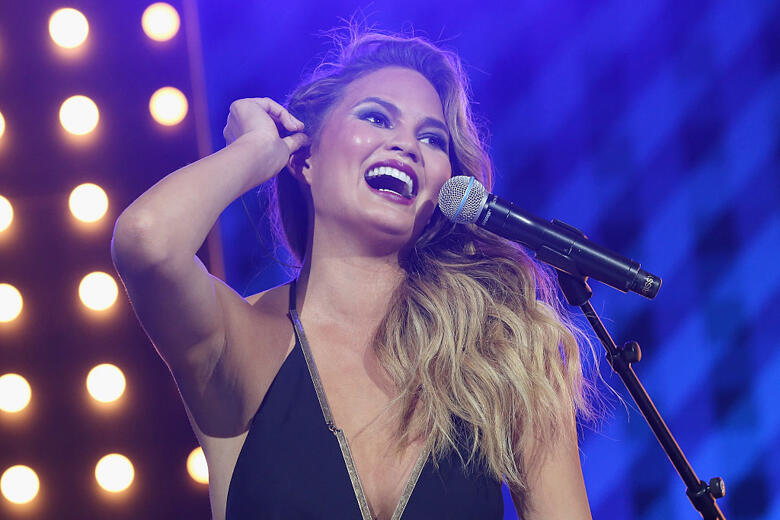 13. "Remember that one time I went into a store because I liked a dress on the mannequin but it turned out to be a mannequin store" - Twitter
14. "i am basically just refreshing websites until i f**king die i guess" - Twitter
15. "xanax. my favorite palindrome." - Twitter
16. "I can pretty much tell the exact day an account hires a new social media manager. 'Coming up, a performance that will leave you WOKE!' 'You can't f**k with these if you wanted to! 22 cookies for the ultimate holiday party'" - Twitter
17. "I wish that at this very moment i were 95 years old with the plug to my oxygen within my reach [in regards to [people putting vaseline on poles in philly so eagles fans dont climb them]" - Twitter
18. "you: 'ew that looks gross.' also you: not invited for dinner anyhow." - Twitter
19. "You know there is nothing I love more than processed cheese..." – "Lip Sync Battle"
20. Literally any time she was on "Lip Sync Battle" doing something ridiculous — like the time she wore a duck floatie and also a giant inflatable suit and she told the world about hubby John Legend being naked and...