14 Facts About the Making Of 'Selma'
January 15 is Dr. Martin Luther King Jr. Day! In honor of the icon's legacy of creating a better future for millions of Americans, we've decided to list some interesting facts about the making of Selma, a biographical movie based on the legend's life. Directed by famed director Ava DuVernay and starring David Oyelowo, the project was released in 2014 and continues to be one of the best portrayals of Dr. King that we've ever seen onscreen. Check out some facts about the incredible project here!
1. David Oyelowo was cast to play MLK while the film's original director Lee Daniels was still on board. Lee Daniels left this project to work on The Butler and Director Ava DuVernay was hired as his replacement.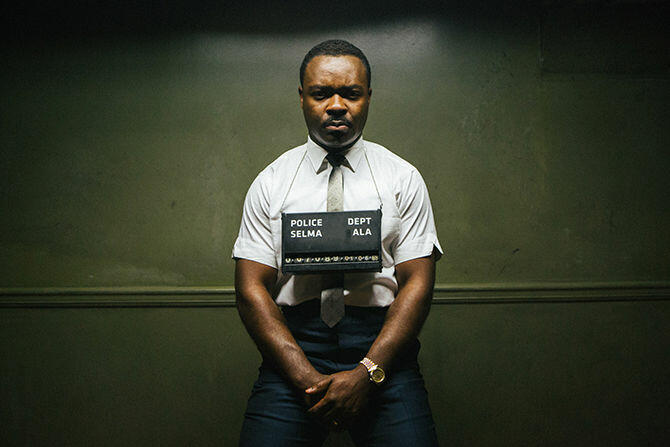 Photo: Everett Collection
2. Oyelowo convinced the producers to hire Director Ava DuVernay for this project and also convinced Oprah to get on board. Brad Pitt is also a producer on the film.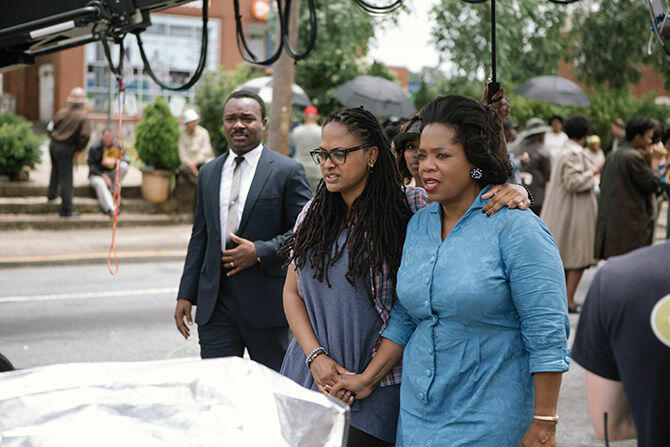 Photo: Everett Collection
3. Oprah's first day of shooting was the day that Maya Angelou died. Ava called her friend Tyler Perry to come on set and lift Oprah's spirits.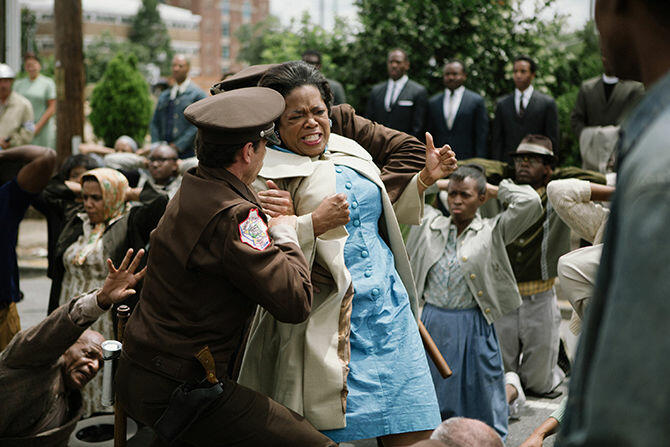 Photo: Getty Images
4. The film's Director Ava DuVernay rewrote the original screenplay but did not receive credit because the original author of the screenplay, Paul Webb, signed a contract that he could retain sole credit if he wanted to. Despite Ava's edits he chose to exercise that right.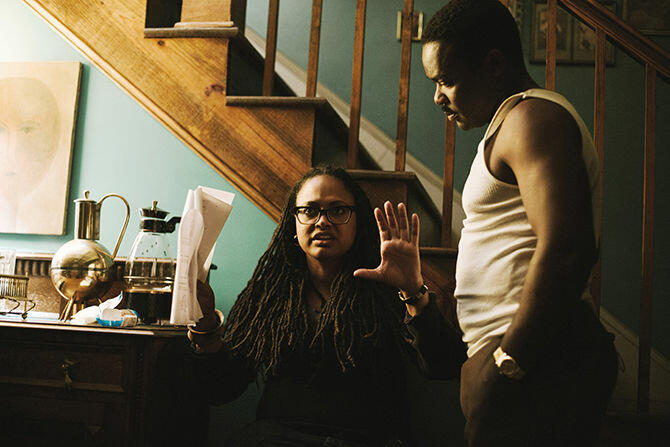 Photo: Everett Collection
5. David Oyelowo has worked with Director Ava DuVernay in the past in her film Middle of Nowhere.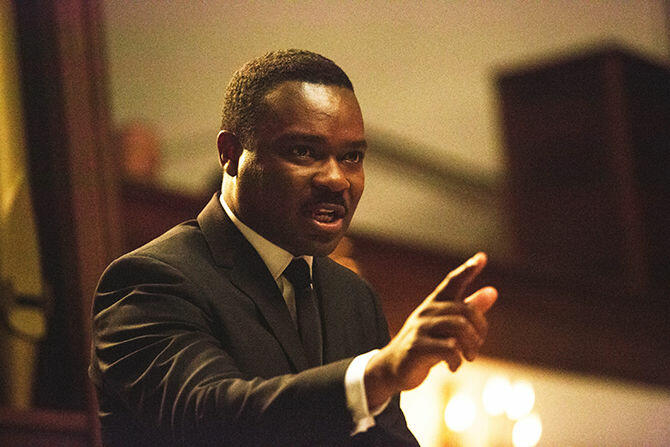 Photo: Everett Collection
6. Ava DuVernay did not have rights to Dr. King's speeches because those rights belong to another Hollywood director. Because of this she had to rewrite King's speeches.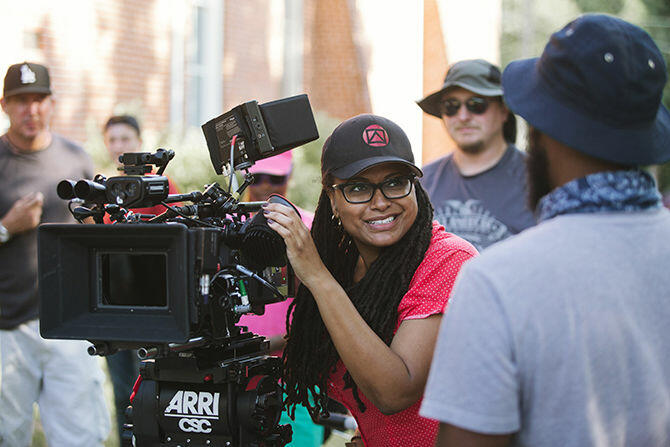 Photo: Everett Collection
7. It was important to Ava to give real names of real people to all the characters and not have them be fictional characters that embodied an idea. She wanted the audience to see King and all of his supporters as united individuals.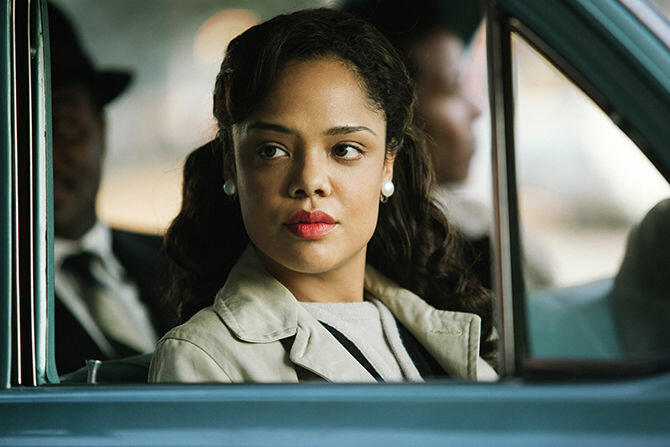 Photo: Everett Collection
8. All the extras in the film were from Selma - reliving the history of their own city. The Edmund Pettus Bridge was named after a Confederate general and KKK Grand Dragon at the time it was built. It still bears that name.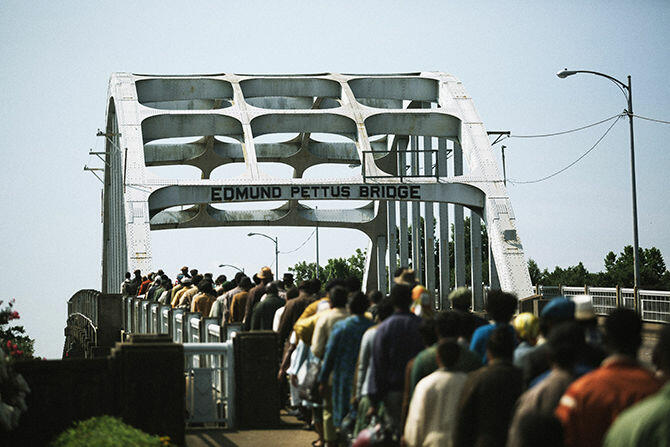 Photo: Everett Collection
9. There were four British actors in the film - David Oyelowo (MLK), Carmen Ejogo (Coretta Scott King), Tom Wilkinson (President LBJ), and Time Roth (Gov. George Wallace). Oyelowo says being British took some of the weight off - " ...that's not part of my cultural upbringing. So I was able to just approach him as a man. I don't know how to play an icon. So that was my way in."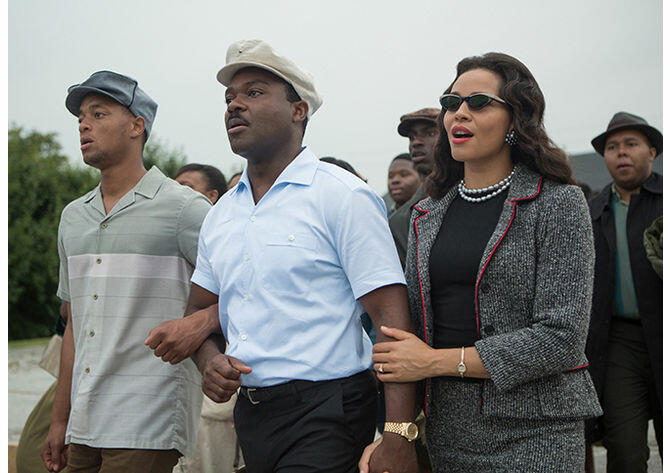 Photo: Everett Collection
10. Ava intentionally steered clear of any type of mimicry when depicting King. She wanted the audience to focus on the truth, heart, and spirit of the events.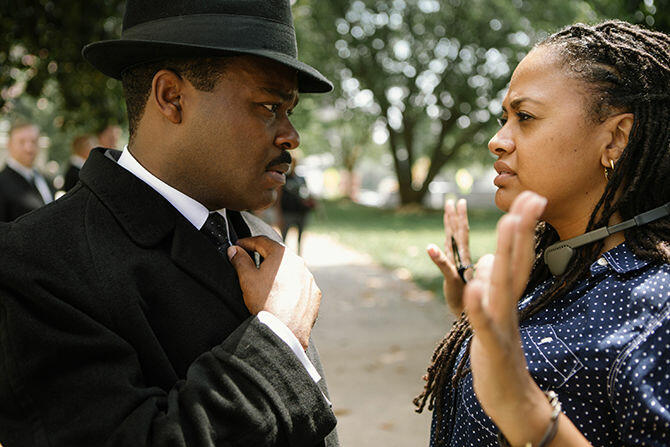 Photo: Everett Collection
11. DuVernay has been criticized for her historical depiction of LBJ. She tells Rolling Stone "This is a dramatization of the events... Johnson has been hailed as a hero of that time, and he was, but we're talking about a reluctant hero. He was cajoled and pushed, he was protective of a legacy - he was not doing things out of the goodness of his heart..."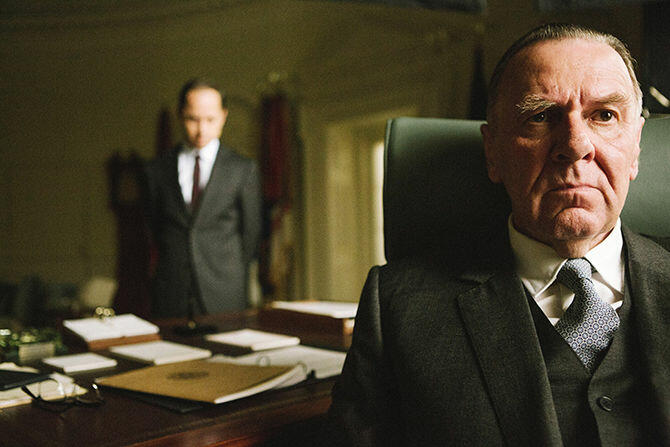 Photo: Everett Collection
12. Ava says the Jimmy Lee Jackson murder scene was the hardest scene to shoot, emotionally. State trooper James Bonard Fowler shot and killed Jimmie Lee Jackson in 1965. Fowler was charged with murder in 2007 and pleaded guilty to manslaughter in 2010.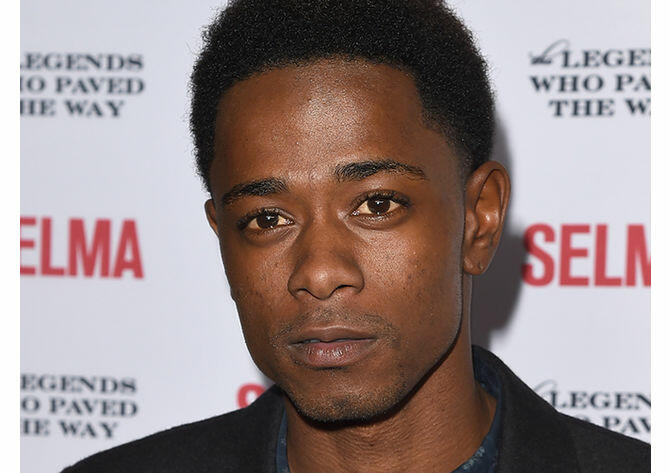 Photo: Getty Images
13. About 3,200 people marched from Selma to Montgomery under the protection of federal troops. They walked about 12 miles a day and slept in fields at night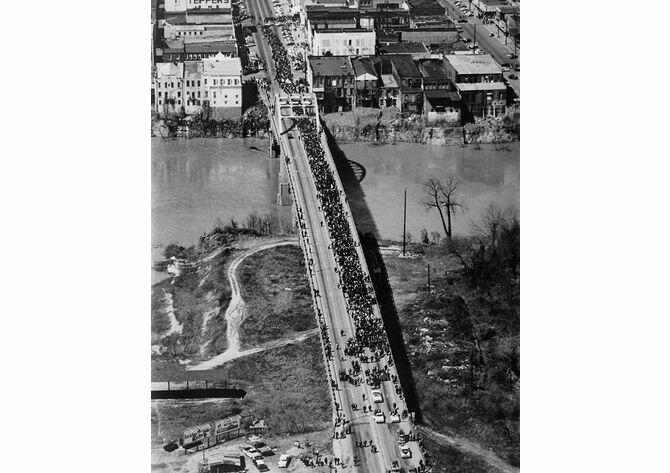 Photo: Getty Images
14. President Lyndon Johnson signed the Voting Rights Act of 1965 because of Dr. King and his supporter's efforts in Selma.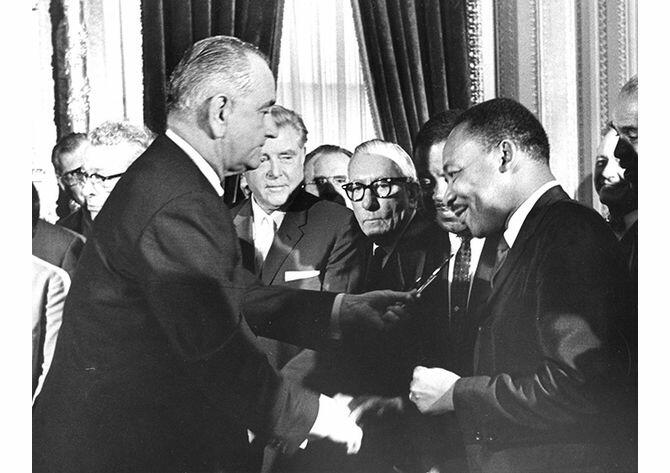 Photo: Getty Images