PHOTOS: 26 Foods To Make Your Holidays Extreme
You think your Thanksgiving is extreme? Check out these out-of-this-world Thanksgiving foods! Hope you have some elastic pants handy...
1. Turbacon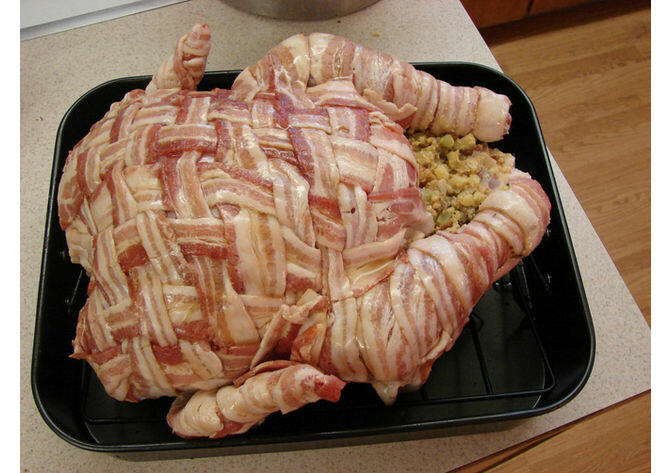 2. Turkey with Cornbread-Stuffing Waffles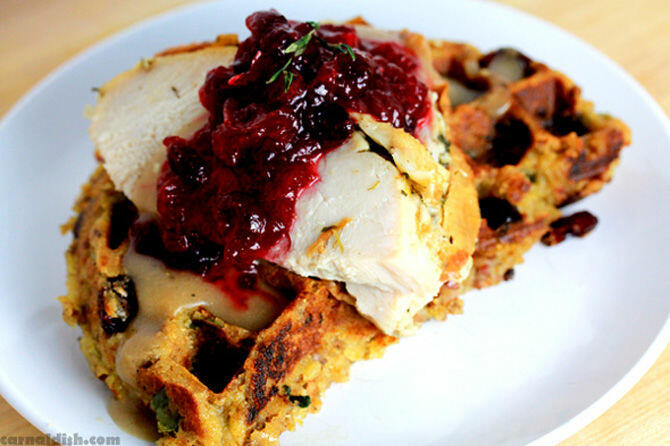 3. Meet Sir Plumple, Serious Eats' Thanksgiving-inspired Cherpumple... a Cherpumple is three layers of pie-pumpkin, apple, cherry-each baked into a layer of cake-spice, yellow, cherry, respectively-all stacked on top of each other... yeah.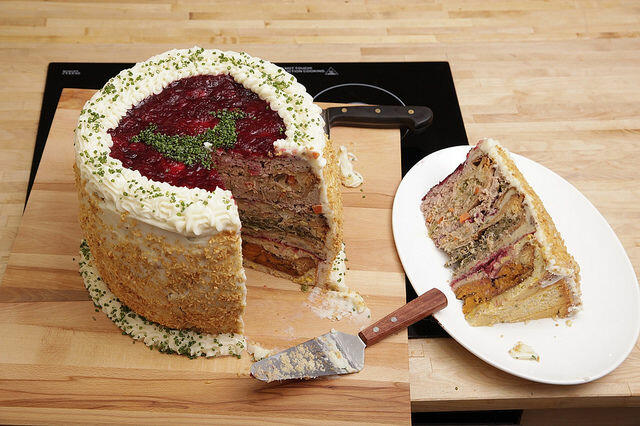 4. Crumbled sausage mashed potatoes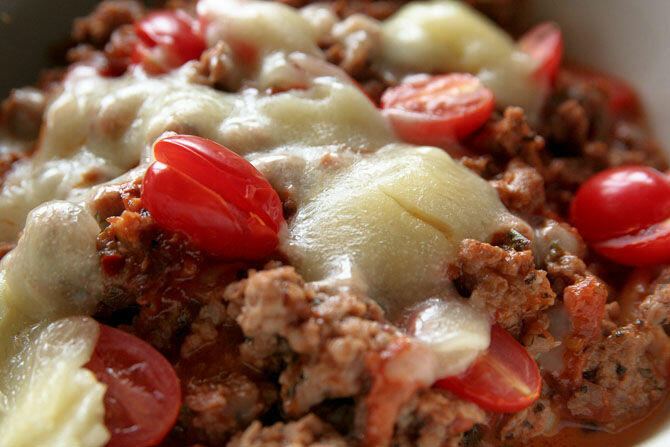 5. Sweet Potato Donuts filled with Marshmallow from Zucker Bakery in NYC.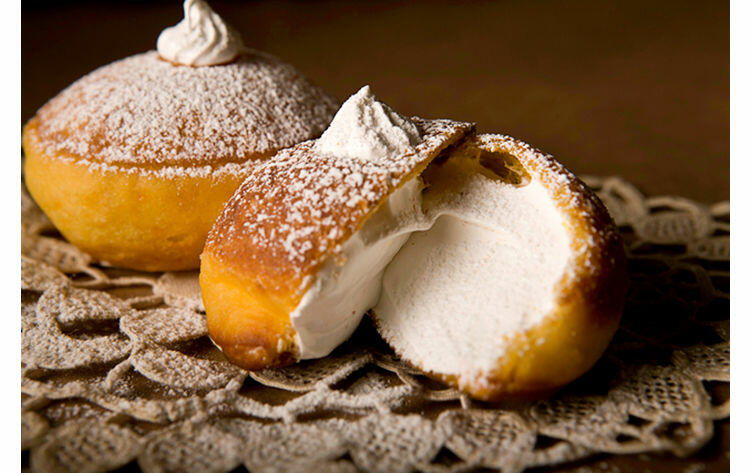 6. Cranberry Turkey Donuts from Zucker Bakery in NYC.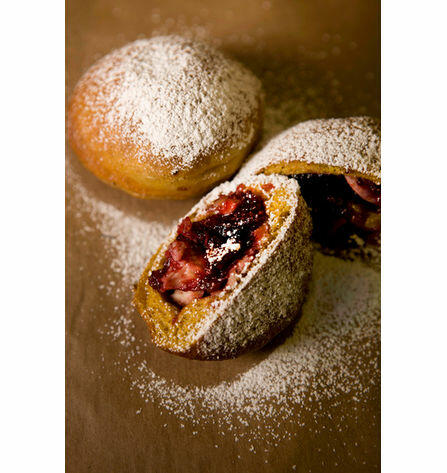 7. Duchikey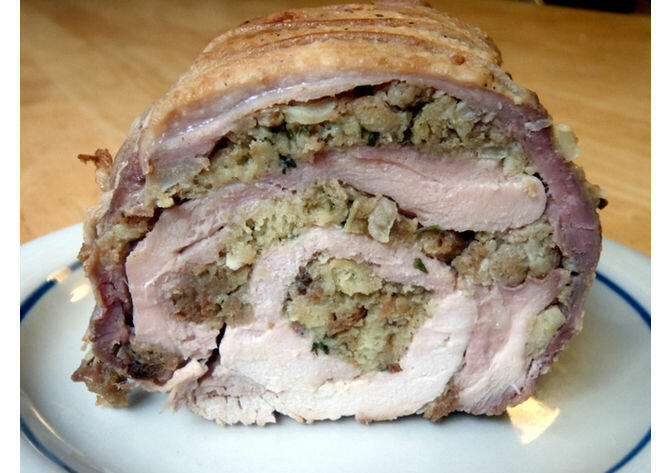 8. Thanksgiving leftover Turkey sandwich...mmmm! A Thanksgiving feast in sub form.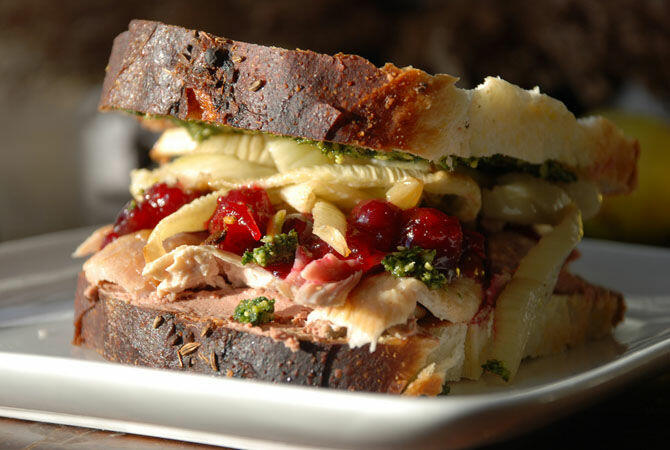 9. Turkey Cake!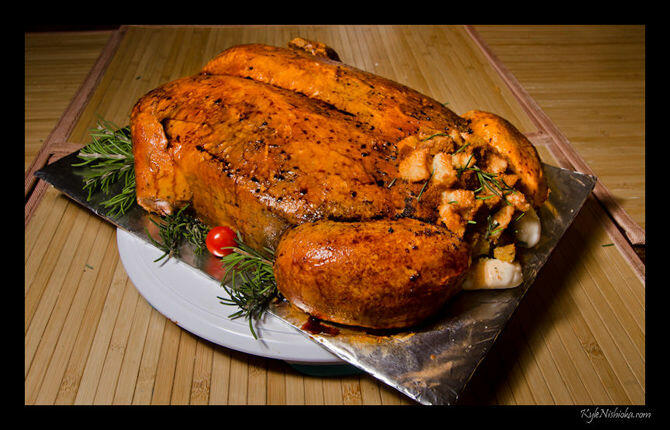 10. Bacon Wrapped Turkey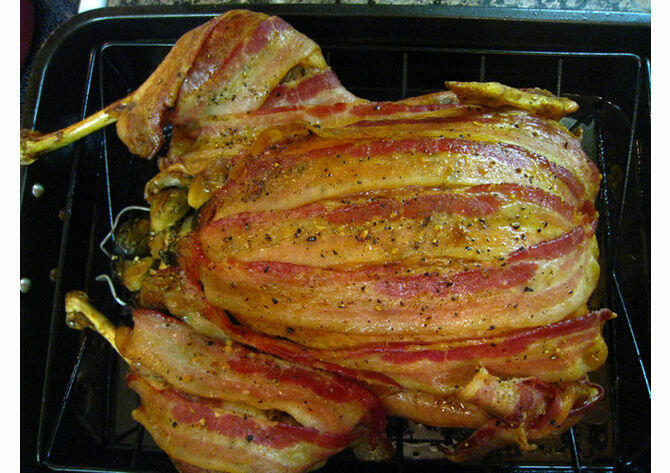 11. Veggieducken for those vegetarians out there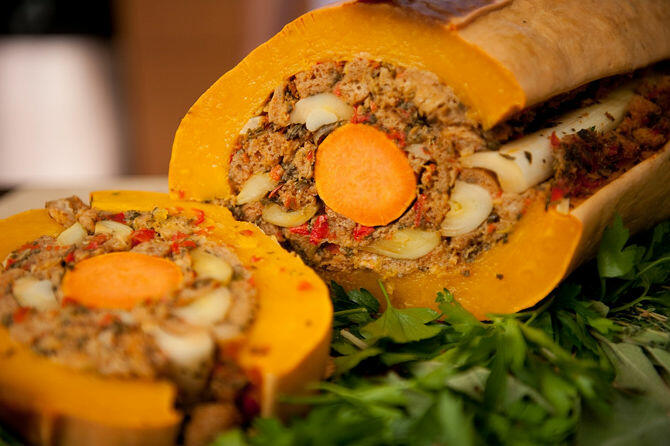 12. Latke-Crusted turkey stuffing fritters with liquid cranberry core and turkey schmaltz gravy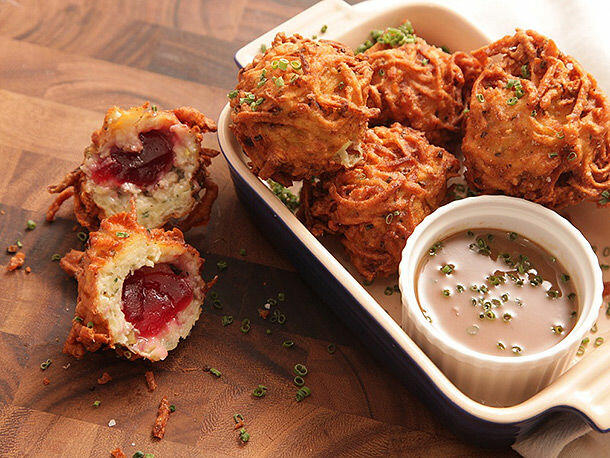 13. Stuffing Waffles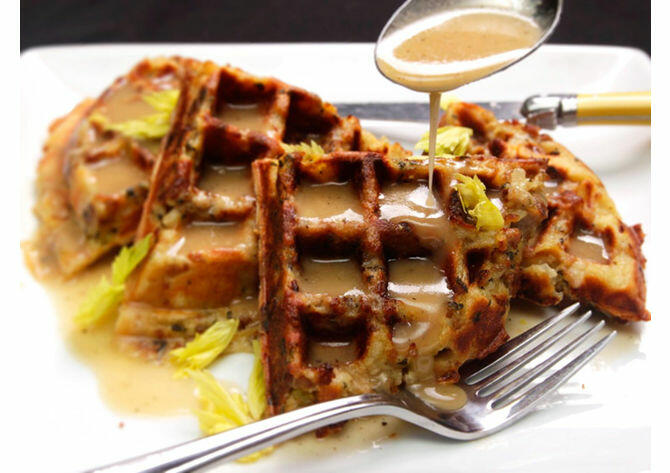 14. Pumpkin cranberry upside-down cake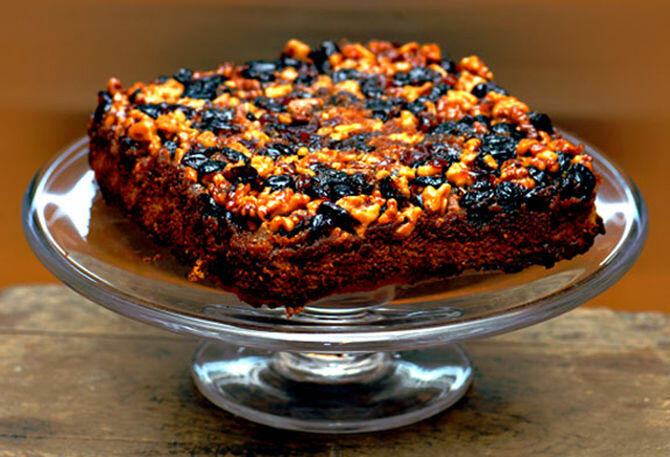 15. Pear & pumpkin fritters with cinnamon custard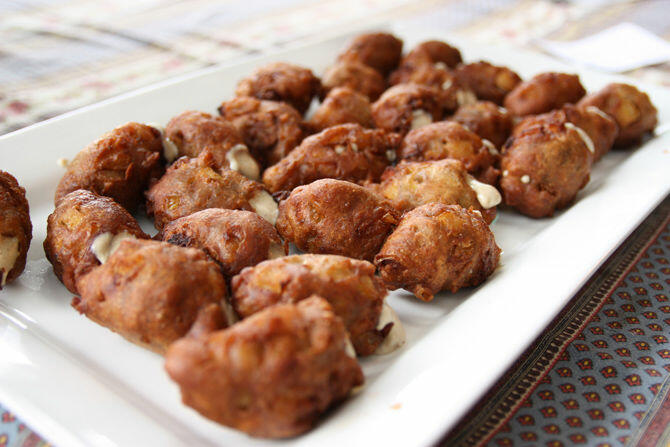 16. Tofurkey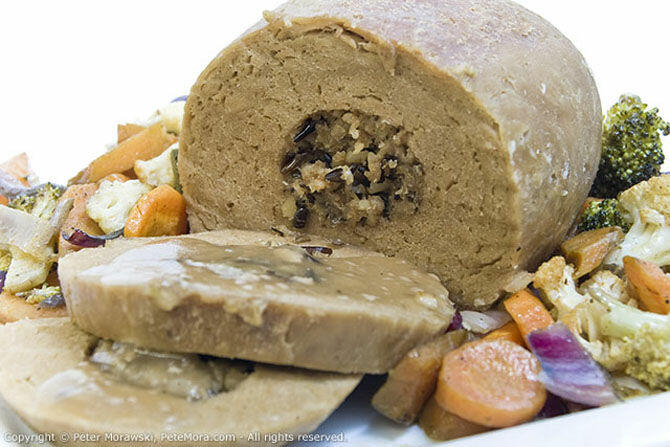 17. Pumpkin-cinnamon streusel buns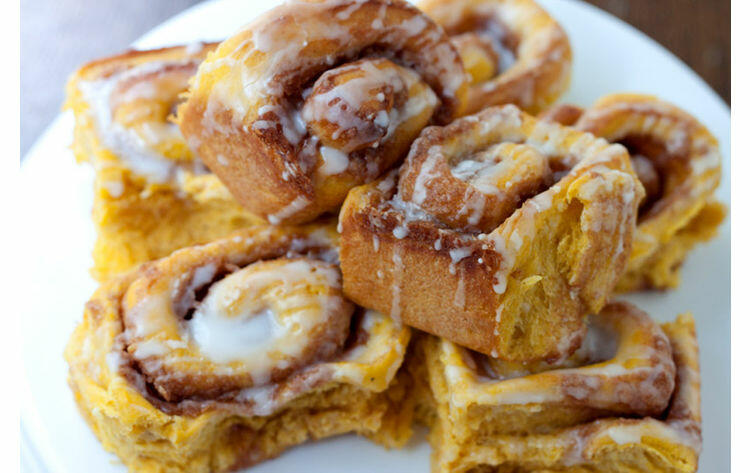 18. Pumpkin raisin-bread pudding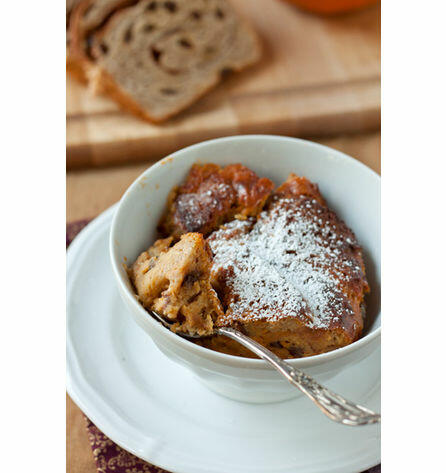 19. Mini pumpkin mousse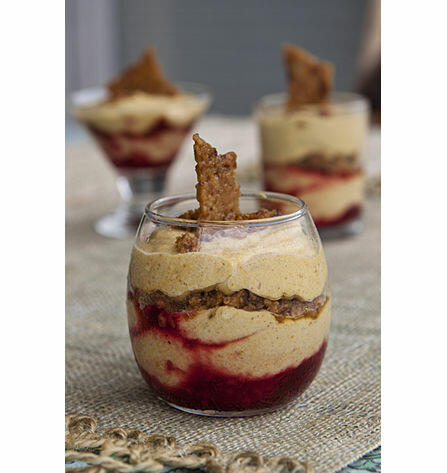 20. Pumpkin marshmallow chocolate chip cookies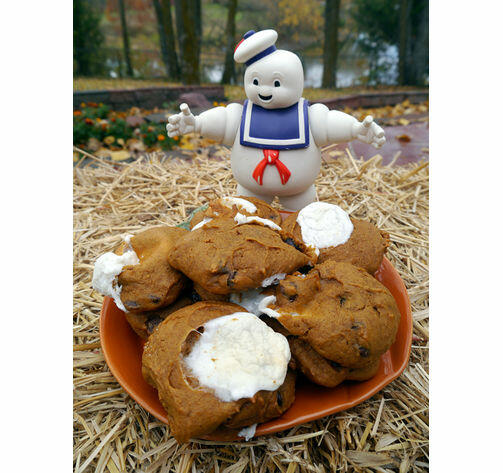 21. Pumpkin ice cream & granola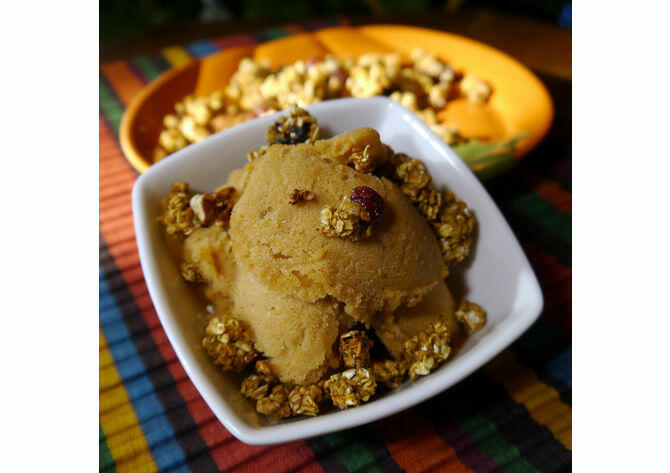 22. Carmel pecan pumpkin cheesecake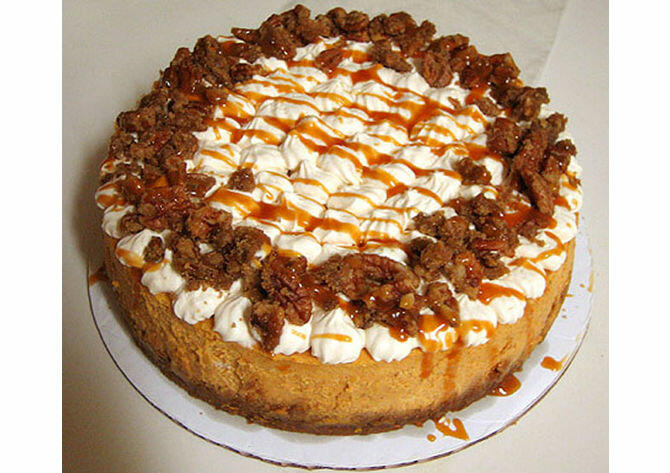 23. Fried turkey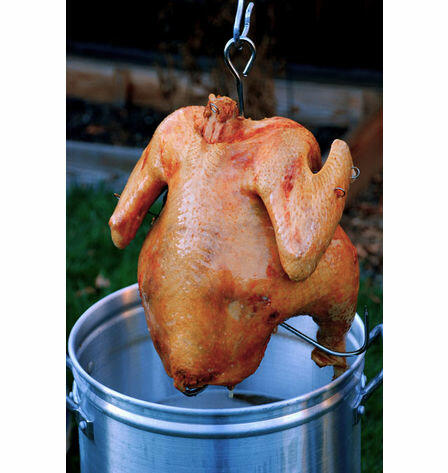 24. Food52's "Clananafouti Swamp Monkey". It included Raspberry Swamp Pie, Ginger Monkeybread, Cherry Clafouti, and Tender Yellow Cake, Banana Meringue Pie, and Mille Crepes with whipped cream!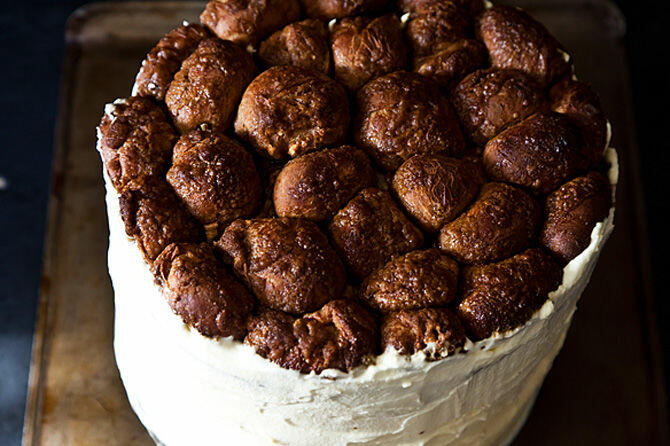 25. A look at the inside of Food52's "Clananafouti Swamp Monkey"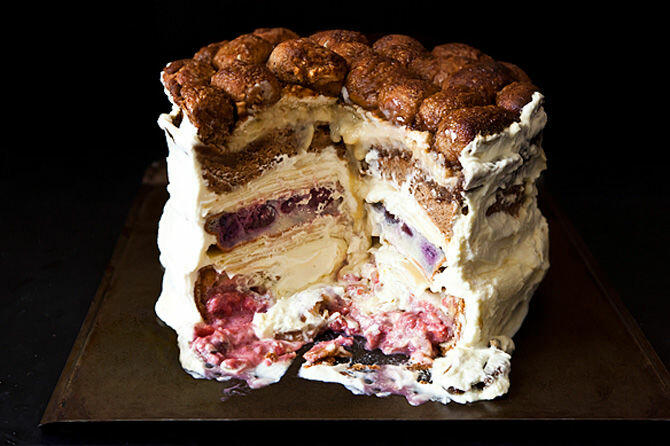 26. Bacon apple pie ... only in 'murica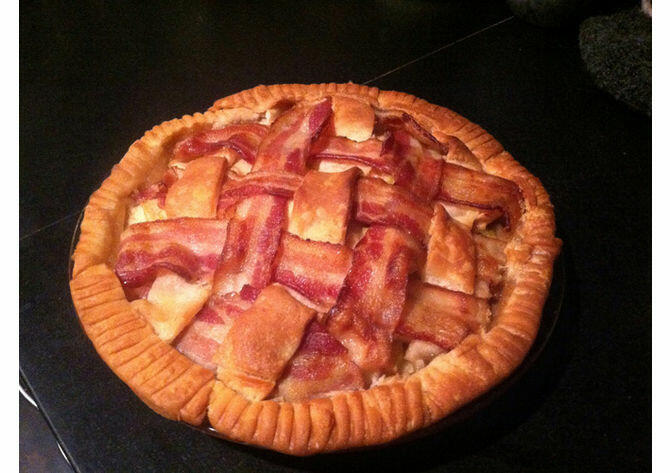 PHOTOS: Flickr/Carnal Dish/Serious Eats/Zucker Bakery/Food52